Depend on Our Firm for Help from an Experienced Lawyer in Kalamazoo, MI
Imants M. Minka
Attorney at Law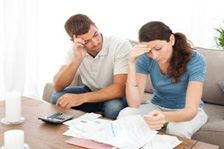 At the Kalamazoo, Michigan Law Firm of Minka PLC, Law Office you will find professionals who care first about clients and meeting their needs at a reasonable cost. Our goal is to provide objective legal advice that lays out alternatives and various approaches to problem solving. You will have the opportunity to speak with lawyer Imants M. Minka not for only 5 minutes, but for 30 minutes, an hour, or two hours—whatever is necessary for him to gain an understanding of your legal problem. Our goal is to meet your present legal needs with the hope that if you require additional legal services in the future you will remember us and refer your family and friends.
The staff at Minka PLC, Law Office is compassionate, caring and dedicated to making sure that your legal problem is being handled in a thorough and timely manner. Legal assistants are utilized whenever appropriate in order to reduce the cost of legal services to you. We serve clients in these Southwest Michigan counties:
Allegan County
Barry County
Berrien County
Branch County
Calhoun County
Cass County
Kalamazoo County
St. Joseph County
Van Buren County
Our extensive experience allows us to confidently help you in several areas of law. Contact our Kalamazoo, MI office today to receive the sound legal advice you deserve from an experienced and knowledgeable lawyer. Let us fight for your rights!